Samurai Jack
There are comics that continue the story though.

I'm sad to say I got into Samurai Jack late.

It's so good, ugh, why did I wait?!
I like this show so much!
2007 it was, then it comes here in german TV and i saw it first.
I know that this is something many people wanted, so here's some good news.
They're going to bring back "Samurai Jack"
, continuing from where the last episode left off. Genndy Tartakovsky is on board. It will air on Adult Swim's Toonami block in 2016.
Whatever happened to the movie?

It's finally happening...
I used to love watching Samurai Jack!
Why Adult Swim?
i am NOT a swede;
I'm crying manly tears right now. First the Hey Arnold TV movie being announced, now this.
12-03-2015, 12:56 AM (This post was last modified: 12-03-2015, 01:12 AM by TheTalkingFez.)
On Adult Swim? That means more liberties with the violence and other content. I wonder if there will be any significant changes
"Money opens up wonderful worlds of possibilities."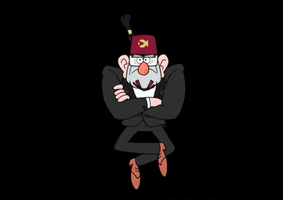 Users browsing this thread: 1 Guest(s)