STOP! The item to your right is your only item in the upcoming zombie apocalypse.
10-04-2012, 11:01 PM (This post was last modified: 10-04-2012, 11:04 PM by SmileDipTV.)
How will you use it?
Scissors.

I should be able to kill at least a few zombies.
A very pointy object used to install carpet. Kinda heavy and hard to swing, But probably very effective
A blue cup, **** I'm boned!
I may be the book 1 but you can call me Zero!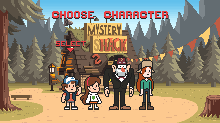 A used PSP I just bought earlier today... man, am I doomed.
My belt.

I would whip them like awesomeness.
Nokia Phone.......AWWWWWW YEAAAAAH
Hrmph. Mah sister. Well.
My dad....
I'm legalizing everything!!
Tissue box.
If I can't kill them, at least I can relieve the zombies of their sniffles.
Users browsing this thread: 1 Guest(s)