Happy Birthday
Happy birthday to eveveTrieft!
It was my birthday on the 22 of September! I turned 21! God I feel old!
I may be the book 1 but you can call me Zero!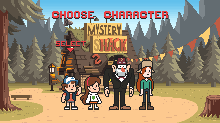 Happy Birthday GFDecoded! :)
Ah yes, Happy birthday to the one responsible for about half the people here.
-
@
(O.e)
@
---
/
(
()
)
7
----
/
.
\
This is my pet monkey, Simea. If you would like to play with her, message me and you'll be given credit in my profile!
Happy Birthday GFD
My birthday comes in January. Do not morph my christmas and birthday presents together.
I'm no good at sports, so to me, my greatest achievement was first Manotaur. ;n;
Awh, thanks!
Happy birthday! Or am I late?
I may or may not come here when i'm bored, every day.
Today, November 16, is my birthday, and I'm 24! My parents are going to pick up my sister, so we won't be going out to eat and opening presents until Sunday. Fine by me, it means my birthday lasts the whole weekend!

My birthday is also awesome, because it's the same birthday as Shigeru Miyamoto, the creator of Mario, The Legend of Zelda, Donkey Kong, Star Fox, and Pikmin!
Three more months... Grrraaah
Users browsing this thread: 1 Guest(s)