07-15-2017, 02:09 AM (This post was last modified: 07-15-2017, 02:24 AM by ReptilePatrol.)
Alex Hirsch announced at D23 today that a Gravity Falls graphic novel is officially on the way! According to Alex, who is writing it, it will feature "crazy new Gravity Falls stuff" and "will be completely bizarre but really fun."
Here's a link to a video on Twitter showing Alex making the announcement:
https://twitter.com/cruellasfurcoat/stat...9206502400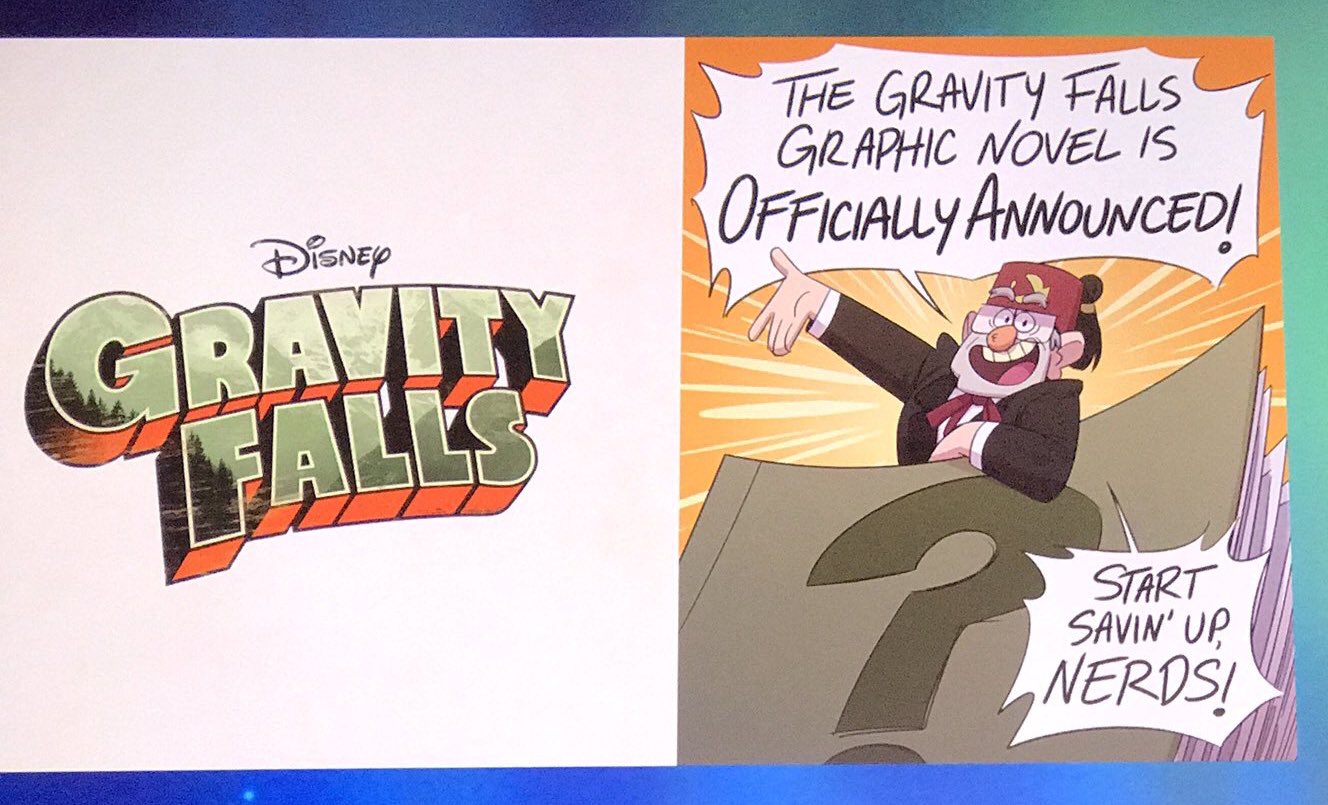 Additionally, a mysterious listing on Indigo states that a book by Alex Hirsch, to be announced at D23, will be released July 24, 2018. The title (decoded by the Caesar cipher) translates to "Untitled Mystery Book"; this may or may not be the graphic novel, but there hasn't been another GF book announced at D23 that I'm aware of.
https://m.indigo.ca/product/books/xqwlwo...1368009003