02-16-2013, 01:43 PM (This post was last modified: 03-27-2015, 10:47 PM by MysterySeeker.)
Preview to new episode!
'We're somewhere,where it's look like we're nowhere'
The Promo looks so great! Although it is difficult to understand what's going on with this tales (Dipper, Mabel and Soos are dressed as cowboys and indians and they're are chased by ball from pinball? ;D)
But 3 terrifying tales, bottomless pit, Dipper's voice - this episode will be awesome xD
And did you noticed different Stan's fez? It has different sign on it, like pacman or something ;P
And one more thing: on 0:23 there appears number 618. (This number appears also in some other episodes.)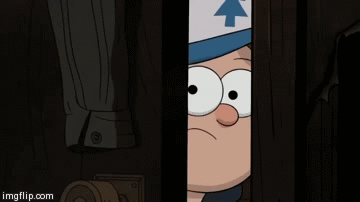 Frqjudwxodwlrqv! Brx kdyh mxvw ghfrghg frpsohwhob xvhohvv dqg srlqwohvv frgh. HQMRB!