Have you ever dreamed of Gravity Falls?
I had a dream where there where 10 books in stan's closet.
07-12-2013, 04:20 AM (This post was last modified: 08-02-2013, 12:06 AM by Mabel-icious.)
It was very foggy, but I had a dream where Dipper fell out of a tree, and he kept clutching his arm and yelling "OW, OW, OW!" and I kept trying to ask him what was wrong, but he just kept screaming.

That was one of the weirdest dreams I ever had.
Weird but true: Bill has been in my dreams every night since Saturday.

Scary.
Check it out, Dipper, I just successfully
b
e
z
a
z
z
l
e
d
my face!
I had one last night, but heck if I can remember any of it. I think I was watching a GF episode that didn't actually exist?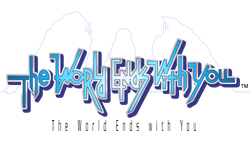 DSSDUHQWOB WKHVH FRGHV DUH DOO WKH UDJH KHUH, EXW ZKDW LV HYHQ WKH SRLQW RI WKHP? FRXOGQ'W BRX MXVW SXW WKH QRQ-FRGH YHUVLRQ LQ BRXU VLJQDWXUH LQVWHDG? DQG, RK, WKHB'UH *FLSKHUV*, QRW FRGHV. FRGHV DUH ZRUG-IRU-ZRUG VXEVWLWXWLRQ, FBSKHUV DUH OHWWHU-IRU-OHWWHU VXEVWLWXWLRQV. MXVW ZDQWHG WR FOHDU VRPHWKLQJ XS.
WKH SRZHU LV BHW XQNQRZQ! KRZ GR BRX WBSH ZLWK ERALQJ JORYHV RQ?
Finally, I had dream about Gravity Falls xD
Actually I had two dreams.
1. First dream was so boing. I dreamt about another another season finale of Gravity Falls. I went back home and I turned on a computer. I found 21th episode. It was... weird. Stan went to his portal and he moved to the cosmos. And then was something about aliens... And don't actually remember what happened next, but I know it was the most boring thing I've ever seen...
2. That dream was very funny ;D
But there were no characters from the show. Only the place. Me and my family were in Stan's laboratory. But there was something different than real Mystery Shack. There were no stairs and vending machine in Stan's secret room. So what were we going to do? We couldn't get out of there. But one of my friend was on the top, so I yelled at her.
The same way like Phoebe at Rachel from friends xD
http://www.youtube.com/watch?v=xFvj3j8TJhI
Unless here name is Kasia, so it was like "KAAAAAAAAAAAASIAAAAAAAAAAAAAAAAAAAAAAAAAAAAAA" ;D
But she couldn't hear me! So I (note: no logic) I went up and started yelling again. She could see me, but I still KAAAAAASIAAAAAAAAAAAA[...]. She understood we had needed her grappling hook, although I was still screaming [...]AAAAAAAAAAAAAAAAAAAAA. My throat hurt me! And then I stopped and me and her (again, no logic) were in Stan's room again.
And my favourite part: Me, Kasia, my family and some guys I didn't even know started getting out from Stan's lab with GRAPPLING HOOK xD
I love my dreams xD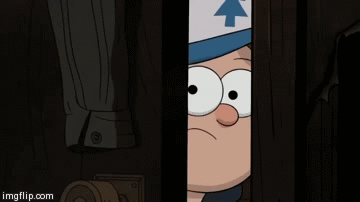 Frqjudwxodwlrqv! Brx kdyh mxvw ghfrghg frpsohwhob xvhohvv dqg srlqwohvv frgh. HQMRB!
I had a dream that I was Mabel and Dipper, Mermando, Gideon, and the Gnomes were fighting over me. Mermando and Dipper teamed up, while Gideon got McGucket to work for him. It was all very fuzzy but then Jeff came up to me and asked if I'd marry him. I tried to say 'no!' but I only could say 'shmebulock!' then I woke up.
*insert clever code here*

GO ON, WE ALL KNOW YOU WANT TO GAPE AT MY gINUEs
Oh, oh! I had a sweet dream!
I was Bill Cipher and I ran the prison in
Orange is the New Black
, and I specifically trying to fuck with Chapman. Like when she asked for things, I would change the rules to make sure she never got them. Like she asked for the track to be open so I turned the track into a gremloblin reserve. It was neat.
Check it out, Dipper, I just successfully
b
e
z
a
z
z
l
e
d
my face!
I tend to have weird dreams often...Anyways, I had a dream about 2 weeks ago with Bill Cipher guest appearing in it.

I was at this really huge fancy condo complex with some friends partying. For what ever reason my eyes kept tearing up and every one would keep asking me if I was okay. I shrugged it off for a short while, but then decided to go home cause I couldn't stop my eyes from watering.
The next morning I went to the post office and this one guy that was at the party last night giving me weird looks was there. He approached me in an upset manner, "Why were you crying last night?" Appalled at how he came at me I looked away, "I wasn't crying my eyes were tearing up." He rolled his eyes, "It's the same thing. Why did you run away crying?" I was on the verge of wanting to slap him in frustration until my eyes began watering again. He throws his hands up in irritation, "See! You're crying again!" I retorted, "No I'm not!" I noticed something odd with his eyes and took a closer look, "A-are your eyes made of onions?" He glanced down as if shamed, "Yeah." Suddenly everything went black all around me as if I was in a dark void.
A blue beam shot up next to me then took on a holographic from of Major Monogram (from P&F). Immediately, he got down to business telling me what my mission was. He then took this magical marker that would write on air and begun formulated some seriously complex math equation. In these four particular boxes he drew in a broccoli, "No. no. That's not what he's made of," erases the broccoli from the equation and draws in a triangle, "I don't think that's right either," he gives me a concerning look, "Do you know what this onion eyed boy is made of?" I shook my head really confused as to what's going on.
Up from one of the four boxes Bill Cipher laughs out, "AHAHAHA! Stuck in the onion's eyes, huh?" I stepped back in shock, "I'm in that weird guy's eyes," so desperate to get out I turned to Bill, "Do you know the formula to get me out?" With a blank face he replied, "Sorry kid, I don't." I couldn't believe what I was hearing, "You're supposed know everything!" He chuckled, "Lots of things. Not everything." ~Just before I woke up I remember facepalming so hard. lol
"Remember, reality is an illusion, the universe is a hologram, buy gold, bye!"
―Bill Cipher
...My whole life is nothing but an illusion...
Wow, so many awesome dreams here, thanks for sharing everyone! xD :3
I had a dream where there was a new GF Theme song but the song was like a remix thingy of it, then we were at a museum for the movie Bowfinger, and then Dipper and Mabel and the cast of Bowfinger was there. Then there was flowers. I have some weirdo dreams XD
Well, WHO WANTS A LAMBY LAMBY LAMBY? I DO I DO! SO GO UP AND GREET YOUR MAMMY MAMMY MAMMY! HI THERE HI THERE! AND MARCH MARCH MARCH AROUND THE DAISIES, AND DONT YOU FORGET ABOUT THE BABBYYY!
======
DISCO GIRL, COMIN THROUGH, THAT GIRL IS YOUUU!
======
MABELS GONE BANNANAS!
Users browsing this thread: 1 Guest(s)